Omsai Com LLC is a leading information technology services provider in Northern Virginia having international presence offering a wide array of solutions from business strategy analysis to implementation and execution of information technology as well as manages mental aspects of a business entity.
Our information technology, business and financial training division is striving to help businesses grow and get maximum return of their investments in the form of optimum utilization of resources.
As a diverse end-to-end IT solutions provider, we offer a wide range of expertise aimed at helping customers reengineer their businesses to compete successfully in this dynamic marketplace. 
Having a solid track record of software solution delivery success, as evidenced by our highly reference able client base. We pride ourselves in delivering a measurable delta in productivity, profitability, and shareholder value for our clients.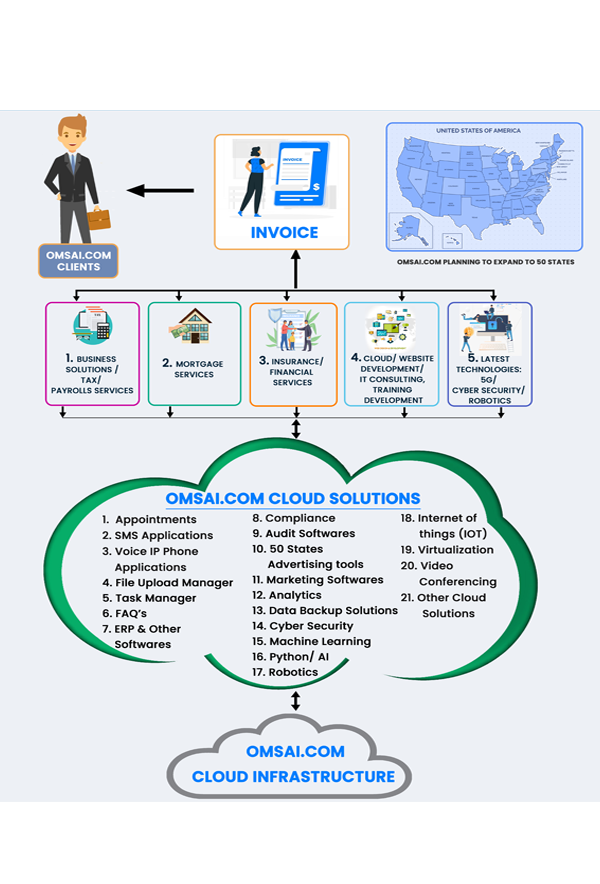 Omsai's most valuable asset is its people. Omsai's focus on state-of-the-art technologies helps attract and retain world-class technology professionals who thrive on helping our clients succeed. Our people are acknowledged for their exceptional talent, innovation, and creativity. We take great pride in creating sophisticated cutting edge solutions and solving complex technology related issues for our client in a cost effective manner.
Omsai having its head office in the US is in close proximity to our clients and their markets. We strive to earn a trusted partner status with our clients through a high touch, high value, and high end engagement experience. 
Omsai has invested significantly in crafting and refining our processes to increase the predictability, transparency, and reliability of complex development projects executed over a global model. Our advanced technology centers in the US and India allow our clients to bring products and services to market faster and at a lower cost.